Online Training Courses
The Railroad Commission of Texas now offers the following online training.
Initial course of Instruction and Continuing Education:
2.1 Dispenser Operations
2.3 Bobtail Operations
3.2 Service and Installation
3.3 LP Gas Appliance Conversion, Installation and Venting 
3.8 LP Gas Recreational Vehicle Appliance
Continuing Education only:
4.1 Employee-level Dispenser Operations Continuing Education course
4.2 Employee-level Service and Installation Continuing Education course
4.3 Employee-level Bobtail Driver Continuing Education course
4.4 Employee-level Recreational Vehicle Technician Continuing Education course
Registration is required a minimum of seven (7) days in advance for training or an online exam.  Registration is to be completed on the Railroad Commission website.  Follow the steps below to complete your registration:
Click on the "Register" button in the top right corner of the Event page.  Complete entry in the fields displayed by clicking "Next" until all fields have been filled.  At the end, you will be directed to submit payment for the class and any related exams.  Be sure to forward your proof of payment (receipt) and Form 16 the training-exams@rrc.texas.gov address.


Once you have completed registration on the website; you will receive an email from the Railroad Commission confirming receipt of your submission.  This email will include a link for you to enroll for the actual webinar.  Click the link and complete the form.  Do this as soon as possible because the registration period will close 2 days prior to the day of class.  Once this enrollment has been completed, you will receive an automated confirmation email from "GoTo" with your Join link and other session information.  Be sure to save this email.   The webinar link cannot be forwarded. Persons who register with a forwarded link will not receive credit.
Individuals should plan on attending the training via pc or laptop. Cell phones are not user-friendly for required interactive class exercises.
It is recommended that attendees join an online class at least 15 minutes early to ensure any technical issues are resolved prior to the start of the session.
Using the latest GoTo App will ensure the best experience. 
New GoTo Training Experience - GoTo Training Support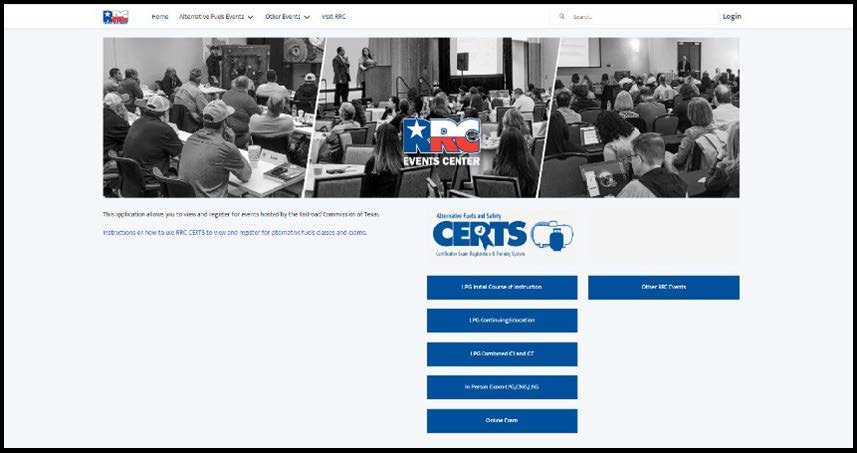 Class Details & Registration
Webinar Registration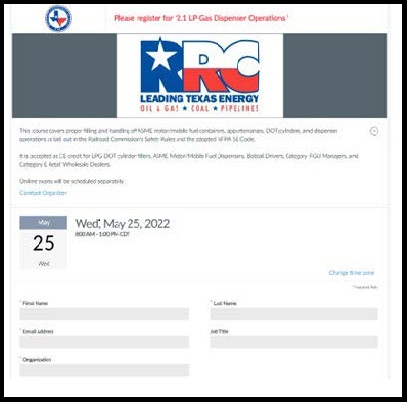 Webinar Confirmation & Join Link